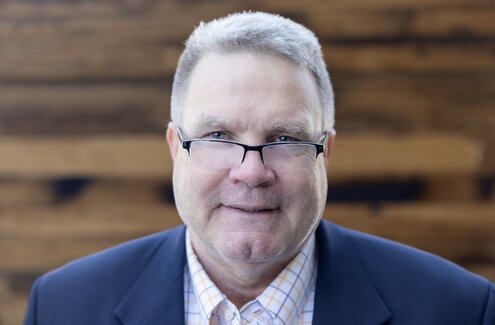 Dr. Michael A (Mike) Graham, is Teaching Elder at New Life Vicenza.
Mike was licensed as a Teaching Elder in the Presbyterian Church in America by the Nashville Presbytery on September 11, 2001 and ordained in October.
Mike was called by Ministry to Military and Internationals as an Evangelist to New Life Vicenza in April 2022.
Originally from Bayou La Batre, a small seafood town in southwest Alabama, Mike spent his youth working for his father's shrimp business.
In 1988, Mike graduated from the University of Alabama with a B.S. in Marketing and International Business. There, he met his wife, Vicki. After years working in the family seafood business and later his own real estate business, Mike and Vicki packed up their three children and headed to St. Louis, Missouri where Mike and Vicki added their fourth child and Mike attended Covenant Theological Seminary.
In 2001, Mike graduated with a Masters of Divinity. From 2001 to 2020, Mike, Vicki, and their now four children lived in Mt. Juliet, Tennessee where Mike served as the lead pastor at Hickory Grove Presbyterian (PCA) Church.
While serving as pastor at Hickory Grove, Mike began his doctoral studies at Southeastern Baptist Theological Seminary and graduated in May of 2019 with a Ph.D. in North American Missions—Applied Theology. During his time at Southeastern, Mike showed how the late Dr. C. John "Jack" Miller was an unrecognized catalyst and pioneering leader in today's grace movement.
What was originally set to be a dissertation ("Cheer Up! The Life, Teaching, and Ministry of C. John "Jack" Miller") turned into the Cheer Up! biography and provided additional writing projects to come. Mike is the author of Cheer Up! The Life and Ministry of Jack Miller (Presbyterian & Reformed Publishing, 2020) and Director of The Jack Miller Project (www.thejackmillerproject.com).