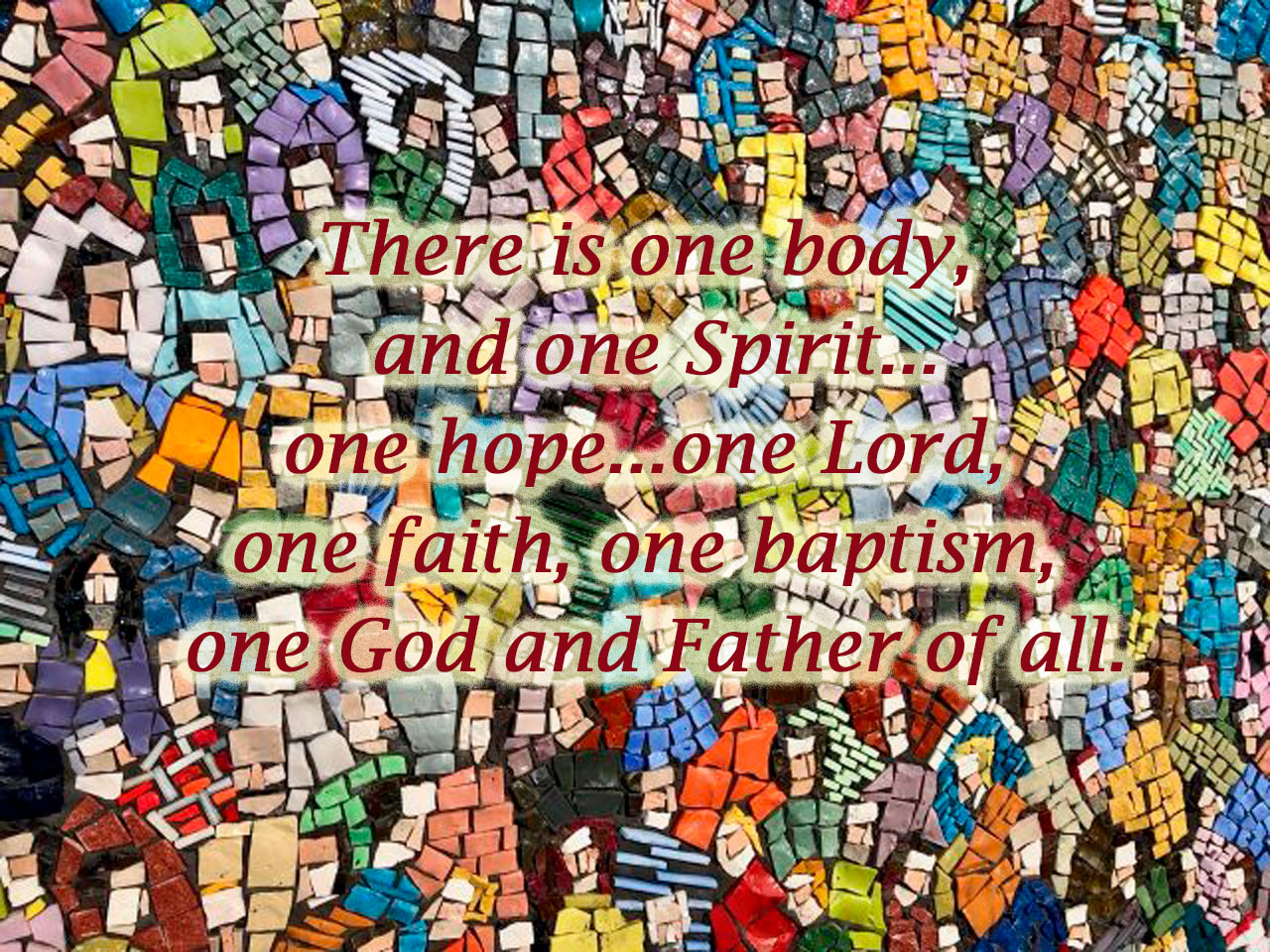 Every denomination, sometimes every congregation, has it's own understanding of who they are and of what it means to be a church. On this page, we try to give inquirers our understanding of our place, our our identity as a local manifestation of the body of Christ. We understand that this is not the only way of seeing things, but this is our sincere, good faith interpretation of what it means to be a church.
But it's helpful to remember that, while our theological commitments describe the point of view of what we do and what we teach, they do not describe the limits of our fellowship or of whom we will receive into membership. We agree with Presbyterian theologian A. A. Hodge, who wrote:
"All who love the Lord Jesus Christ are my brethren. Above all the narrow, meagre patriotism on earth is the large, free, ecumenical patriotism of those who embrace in their love and fealty the whole body of the baptized. All who are baptized into the name of the Father, and of the Son, and of the Holy Ghost, recognizing the Trinity of Persons in the Godhead, the incarnation of the Son and his priestly sacrifice, whether they be Greeks, or Arminians, or Romanists, or Lutherans, or Calvinists, or [those] who do not know what to call themselves, are our brethren. Baptism is our common countersign. It is the common rallying standard at the head of our several columns. It is our common battle-flag, which we carry forward across the enemy's line and nail aloft in the heights crowned with victory. We will be confined in our love and allegiance by no party lines. We follow and serve one common Lord. Hence there can be only "one Lord, one faith, one baptism," and hence only one indivisible, inalienable 'sacramental host of God's elect.' "
With that in mind, click here to learn more about what we believe, profess, and teach. If you have any questions, call us or send us an email.